Killer Instinct remains one of my favorite fighting game series, despite the fact that there's barely any actual games attached to the franchise name.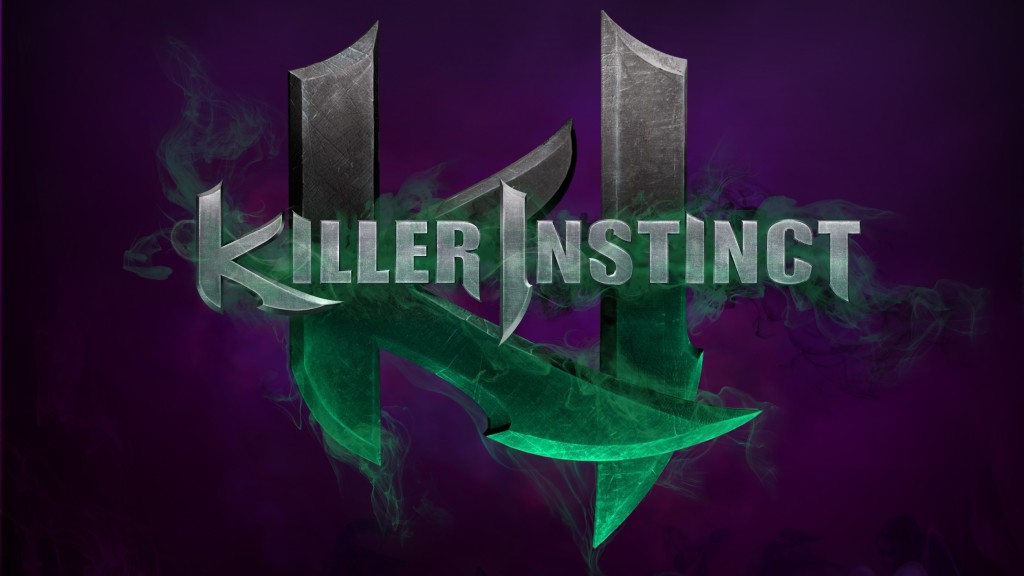 I remember, in my youth, that Nintendo released a SNES port of the original arcade Killer Instinct. Nintendo Power hyped the thing to an astonishing degree, as with every other Rare game released at that time; not surprisingly, my family purchased it in response. While one could infer that Rare wanted to make a play for the Mortal Kombat throne (heck, everybody did back then), Killer Instinct struck me as…different. While "dark" in theme, it's hard to say the developers cared about lore, plot continuity, or anything else. Rather, they just sorta jammed all kinds of cool characters into a blender to see what stuck.
7-year old me was delighted. A werewolf, a living skeleton viking, a RAPTOR (remember, Jurassic Park just came out), a ninja. a robot, a woman who turns into an electric panther? Also, a dude made out of fire and a guy made out of ice, for some reason? What is this madness?! And yet, who really cares as long as the character designs existed in service of something cool – namely, hitting your opponent a million, billion times until the announcer screamed ULLLLLTRRRRRAAAAAAAAAAAAAAAAAAAAAAAAAAAAAAAAA, and the hit counter propelled into the double digits?
The name of Killer Instinct's game was "rushdown", total offense, and a great disregard for your own safety. Every hit meant trying to optimize combo damage and length (note the timer!) while also trying not to have your combo broke (CO-CO-CO-COMBO BREAKERRRRRR). It's intense, absurd, and insane the kinds of things you can do in such a free-flowing combat system, but enough practice and input mastery yielded some pretty spectacular given time. I honestly couldn't care if it were balanced – no kid probably did either – if the game itself provided a lot of enjoyment.
The sequel just added…well, more. More character, more moves, longer combos, everything you could ask for. My family and I literally played Killer Instinct Gold (the N64 port of Killer Instinct 2) for untold hours in 1996, to the point where Mortal Kombat Trilogy seemed like a distant memory. I remember my father, somehow, unintentionally performing Tusk's Ultimate Combo, as a giant tyrannosaurus rex proceeded to rip my head off – what a discovery! Also, that was the first time I remember a combo breaking three digits – you could DO THAT? Awesome!
In short: I've got a soft spot for Killer Instinct. I remember that being the first time I played with some competency at a fighting game. Even if Sabrewulf moves can be performed by wiggling the analog stick back and forth while mashing some buttons, it did make me competitive at least. It gave me a desire to actual learn the move lists and not yank the controller around like a crazy person! Precision turned into a weird obsession to master the system at play – that's the mark of any good competitive game when getting beaten makes you want to be better.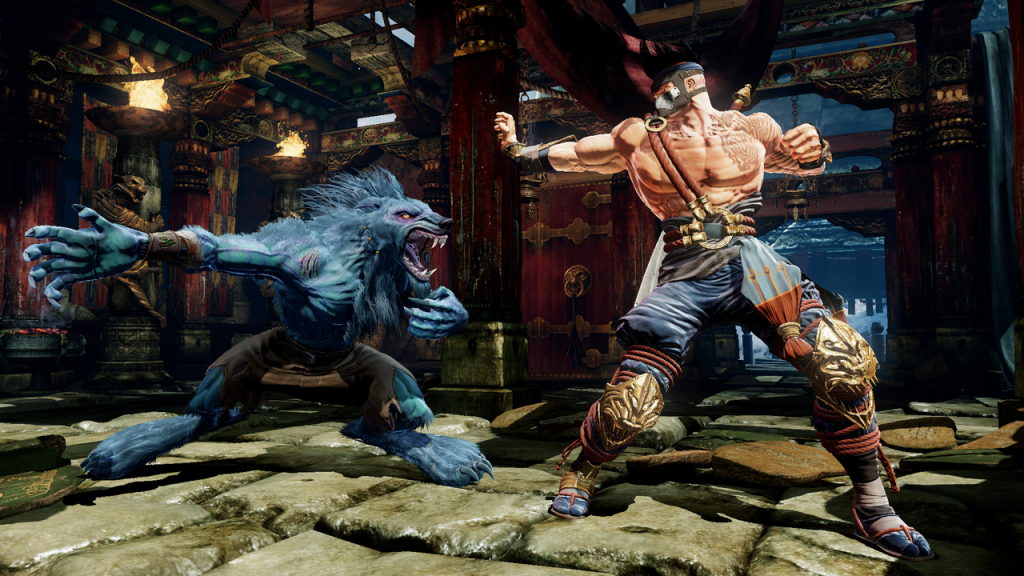 So, you can imagine my dismay when they announced Killer Instinct for Xbox One nearly 3 years ago. I honestly didn't see the point of owning an Xbox One at the time, nor now, and thus I would go without Killer Instinct. There are…less childlike considerations to take into account, beyond "Killer Instinct is awesome BUY BUY BUY". Consoles cost a LOT of money, and the Xbox One retailed at $499.99 – not a paltry sum by any measure. Thus, I would wait, both to see the system libraries emerge and to save my money for a long time to come. Would Killer Instinct live up to my memories?
Apparently, Double Helix and Iron Galaxy alike got the memo: Killer Instinct isn't about continuity or making sense, but about fun. I mean, seriously, all those guest characters tell me they know their core audience doesn't care. If the fighting mechanics are actually viable (and they are, considering the game's making its third appearance at EVO), and they keep releasing new content for it, then people will play your game about insane combo counts and Combo Breaker mind games for a long time to come. But, even then, I still didn't buy an Xbox One; who wants to pay for online fees, just for one, and what games in the system library do I want beyond that? My adult self does make some pretty good decisions sometimes!
Lo and behold, today is the day where Killer Instinct finally moves to the personal computer, and I for one couldn't be happier. My patience is finally reward, and I actually get to try the thing out! 3 years is a long time, but I'm glad I waited so I could simply upgrade to Windows 10 and get on with the fighting.
These kinds of waiting, and anticipation, are a bit like a microcosm of the real thing. That is, those of us who are Christians wait eagerly for the return of Jesus Christ, the firstfruits of the Resurrection. That is what Easter (or Resurrection Day, if you like that sort of thing) represent: a future hope. Paul labels it quite accurately in Romans 8:
18 For I consider that the sufferings of this present time are not worthy to be compared with the glory that is to be revealed to us. 19 For the anxious longing of the creation waits eagerly for the revealing of the sons of God. 20 For the creation was subjected to futility, not willingly, but because of Him who subjected it, [i]in hope 21 that the creation itself also will be set free from its slavery to corruption into the freedom of the glory of the children of God. 22 For we know that the whole creation groans and suffers the pains of childbirth together until now. 23 And not only this, but also we ourselves, having the first fruits of the Spirit, even we ourselves groan within ourselves, waiting eagerly for our adoption as sons, the redemption of our body. 24 For in hope we have been saved, but hope that is seen is not hope; for who hopes for what he already sees? 25 But if we hope for what we do not see, with perseverance we wait eagerly for it.
The creation as a whole waited, eagerly, and so too do we wait now in the present. That sense of palpable anticipation appears many places in our life, but none of them fulfill us in the true, eternal way. We get tastes of it, but never the thing in itself; we still remain lying in wait, 2000 years later, waiting once again. We hope with perseverance even for things we can't see, can't prove, and can't know with absolute certainty. But, that is faith, and faith is not meant to be easy.
But hey, sometimes you get a little taste of something awesome on the road to waiting, that's for sure. Time for some free-to-play Killer Instinct!