I must say, I have spent a great deal of my life playing video games. Although I am independant enough not to care about people's opinions of how I spend my time, I know that the whole subject of video games remains a sensitive topic. Unfortunately, most mainline denominations have dismissed them as total wastes of time. When Francis Chan tweets comparing worship of God to playing a video game, clearly you should choose the latter, right? Obviously, that comparison does not hold any water under strict scrutiny (why do these need to be mutually exclusive, just for example), but that remains the prevailing line of thought.
Furthermore, usually "video games" end up lumped into an overall category, specifically a Christian one, of "childish things". I am sure many readers of this blog, at some point or another, remember someone somewhere quoting 1 Corinthians 13:11 as if it immediately dispensed with all notions of silly games and play. And yet, for whatever reason, I have never seen this applied to sports or anything to that effect (men throwing a ball around a field/court in tights, I hear, is very adult and not at all childish by comparison to jumping around in a Mushroom Kingdom). It is frustrating to see a conversation end so swiftly with a seemingly definite pronouncement on an activity's quality.
Bryan Hall's articles (and subsequent follow-up questionnaire, which may appear here at some point) sparked this little idea: what, exactly, does Paul mean by "childish things"? Often, we take verses completely out of context, lending them a different weight and depth of interpretation than if we read them straight from the next. Not only do I find this very, very distasteful, it's very disrespectful (especially for a man like Paul, adept at argumentation) to simply pluck a verse out of its setting simply for the sake of proof-text. So, let's actually examine the verses in question. Let us do a little exegesis and see whether "childish things" really refers to video games or like things.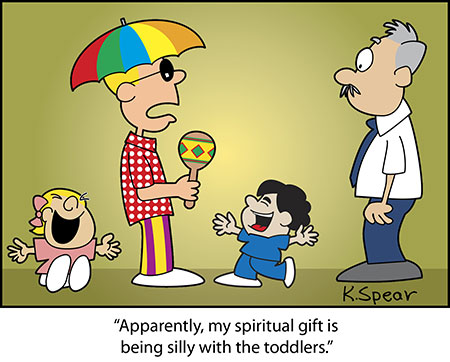 Children or Spiritual Gifts?
Obviously, in the context of the letter, Chapter 13 begins with a continued rumination on the contrast between spiritual gifts and love; all the paegentry and expressions of spiritual power in the world do not make up for a lack of the true quantity, love.
13 If I speak with the tongues of men and of angels, but do not have love, I have become a noisy gong or a clanging cymbal. 2 If I have the gift ofprophecy, and know all mysteries and all knowledge; and if I have all faith, so as to remove mountains, but do not have love, I am nothing. 3 And if I give all my possessions to feed the poor, and if I surrender my body [a]to be burned, but do not have love, it profits me nothing.

4 Love is patient, love is kind and is not jealous; love does not brag and is notarrogant, 5 does not act unbecomingly; it does not seek its own, is not provoked, does not take into account a wrong suffered, 6 does not rejoice in unrighteousness, but rejoices with the truth; 7 [b]bears all things, believes all things, hopes all things, endures all things.
Paul, here, wants to emphasize agape love – that is,  compassion, forgiveness, charity, the love of God for man and of man for God. This chapter is often called the agape chapter, and for good reason. Paul describes it in plain terms and exhaustive detail by both way of contrast with its enemy (that of showing, rather than doing) and the characteristics of its essential nature. God wants us to express this kind of love, and it does not involve throwing miracles about just for the sake of it. As such, we can think of this as the culmination of Paul's words several paragraphs prior, that true love requires a divine expression that can only derive from Jesus Christ.
8 Love never fails; but if there are gifts of [c]prophecy, they will be done away; if there are tongues, they will cease; if there is knowledge, it will be done away. 9 For we know in part and we prophesy in part; 10 but when the perfect comes, the partial will be done away. 11 When I was a child, I used to speak like a child, think like a child, reason like a child; when I [d]became a man, I did away with childish things. 12 For now we see in a mirror [e]dimly, but then face to face; now I know in part, but then I will know fully just as I also have been fully known. 13 But now faith, hope, love, abide these three; but the [f]greatest of these is love.
This is not exactly the sort of subject you would expect in the context of "childish things", correct? I suppose that would become the first thought swirling in your head upon examining the famous phrase and its general context, which says nothing of leisure activities or, in fact, the activities of children. In fact, Paul seems much more interested in showing the supremacy of divine love over all other things. However, parts of that love we cannot grasp in this present age; surely, we know it as a gift, but not as a reality we can fully comprehend. As such, we view through a glass darkly (or, say, a mirror, as Biblical scholars seem to think he meant), and we cannot quite understand the other side.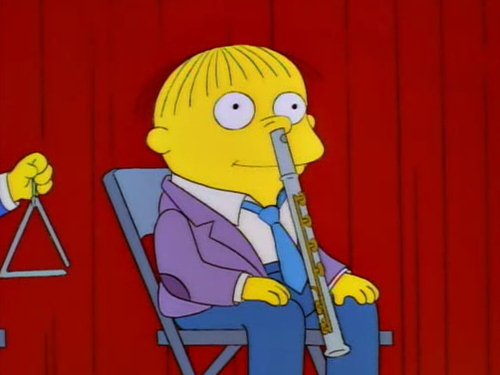 A Bunch of Dumb Kids
Thus, as far as "childish things" go, we see Paul using it as a metaphorical example to give his audience the understanding that, really, the spiritual gifts present and active in the world cannot compare with the true love of God. In fact, it is a world where we will have no need for prophecy, tongues, knowledge, or the rest, for they are merely a part of a greater reality which God promises in the Kingdom, but we cannot comprehend. We are like children in our understanding of spiritual powers, and especially of love. The physical manifestation of those gifts will fade away when the Perfect comes.
We can think of a similar example when Paul refers to the Corinthian church in Chapter 3 as a bunch of dumb kids (let's be honest, Paul's language was much more straightforward than its flowery presentation in most English Bibles):
3 And I, brethren, could not speak to you as to spiritual men, but as to men of flesh, as to infants in Christ. 2 I gave you milk to drink, not solid food; for you were not yet able to receive it. Indeed, even now you are not yet able, 3 for you are still fleshly. For since there is jealousy and strife among you, are you not fleshly, and are you not walking [a]like mere men? 4 For when one says, "I am of Paul," and another, "I am of Apollos," are you not mere men?
Again, we see children used as a bit of an insult. Paul says "you guys act like a bunch of children, not adults in Christ". Paul uses rhetoric often to chide the things that churches should not do – in this case, they should not say they are better than one another simply because one famous Christian dude brought them to Christ rather than another. God is, ultimately, the one who brings men and women to salvation, and to emphasis one part of the body over all others (see, a metaphor!) proves dangerous:
 What then is Apollos? And what is Paul? Servants through whom you believed, even as the Lord gave opportunity to each one. 6 I planted, Apollos watered, but God was causing the growth. 7 So then neither the one who plants nor the one who waters is anything, but God who causes the growth. 8 Now he who plants and he who waters are one; but each will receive his own [b]reward according to his own labor. 9 For we are God's fellow workers; you are God's[c]field, God's building.
Of course, we could go on and on, but the point is made: Paul uses children in Corinthians to give his audience, and us, the imagery necessary to understand what he means. Any good writer worth his salt points to pre-existing, commonly known examples to make a point, and why should it surprise us to see Paul use children as an all-purpose example?
Conclusions
So, what does any of this have to do with video games? Nothing, really. And that is precisely the point: it has absolutely nothing, at all, to do with video games being childish, or kids doing kid-like activities, or anything of the sort. In fact, it has no more to do with games of any kind as does any example in the Bible regarding sports, the Olympics, or anything similar. In every case, the authors use these as examples to point to spiritual truths, not to put down those actions but to show God's Word in a way their audience would understand. That, I think, remains an admirable goal, and one that we sometimes fail to appreciate when seeing how the Bible seems so easy to understand even 2000+ years after its words were written (after translation, of course!).
So, can we dispense with silly proof-texts regarding things we don't personally like, or not? One certainly shows a lot more maturity than the other, empathy and understanding rather than judging with wrong judgment. If anything is childish, it is using God's holy Word to emphasize your own point of view for no reason other than to win an argument.