Since Theology Gaming posts so frequently, I figured I would make a formal announcement. Welcome to the new, improved, Theology Gaming Network, where we literally changed nothing!
Well, that's not true. Our Facebook community on Theology Gaming University has been growing, but we wanted to provide a way for our many members to link up with Theology Gaming, as well as contribute to Theology Gaming should they choose. This has already happened in the form of podcasts, but other kinds of content is welcome as well. As such, the Theology Gaming Network is dedicated to promoting the work and efforts of the community as a whole. Our new About page reflects this:
1. What is Theology Gaming (TG)?
TG is a community dedicated to the intersection of games and life with Christ.
2. What is the Theology Gaming Network (TGN)?
TGN exists to unify the voices of folks thinking about how following Jesus relates to games. This translates to Theology Gaming cross-posting community member's content and aggregating it all under one Theology Gaming banner.
3. What kind of posts does TGN allow?
Anything that relates to Jesus and games. Longform essays, Youtube videos, podcasts, galore! As long as it's relevant to games and relationship with God, it's golden.
4. What are the benefits of joining TGN?
– Increased visibility for your written work/blog
– Access to a built-in audience of 10,000 unique views a month
– A TGN logo on your site, (it's nifty!)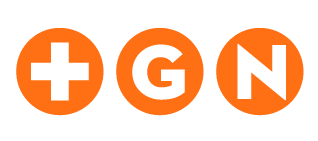 5. Membership Requirement
Contribute one piece of content a month (that's it!)
There's not much to it. We've taken the time to create the content platform; now we want to see it grow and prosper with your help. In sum, you should have fun making this stuff; it's not a job, nor should you treat it as such. We want to promote your work, and help you out!
Submit all inquiries to viewtifulzfo at gmail.com, or contact Zachery Oliver on fB!