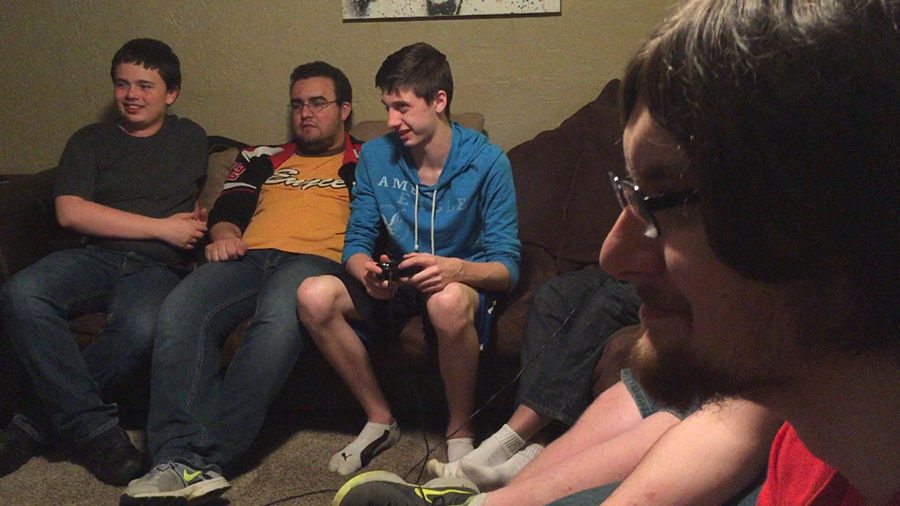 Our crew explored the value of  healthy relational tension and played four games that demonstrated that kind of good tension!
What game has really good healthy tension?
Yoshi said Devil May Cry.  Josh Reigart said Zelda — especially the bosses. Greg said Assassin's Creed. Vince, Tyler, Tim, Garrett, Alex Carter also shared.
We prayed together holding hands. It was a little tense. But then I explained: "Anybody feel a little tense holding hands? Good! Tonight is Tension Night." I got out a wired controller and held it on one end while Greg held onto the other. I explained by saying that the cable represented the line that is our relationship connection.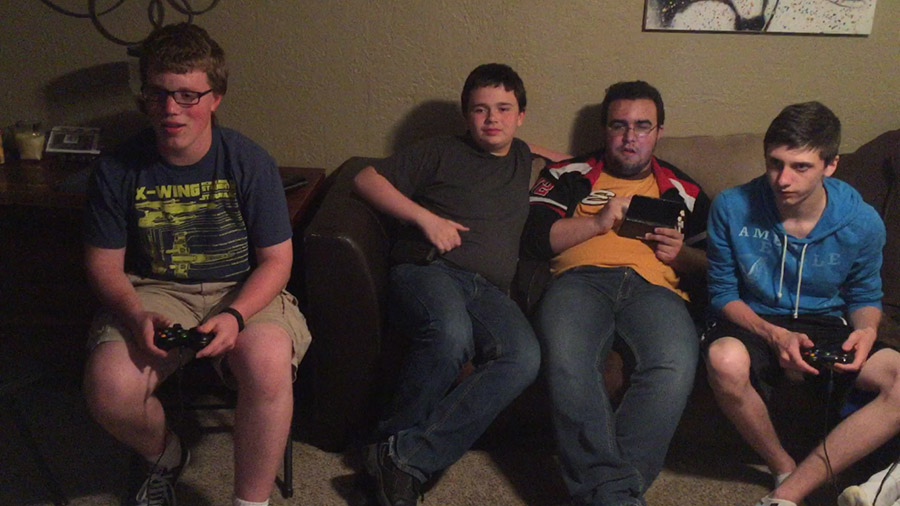 Who would you like to have a better connection with?
Vince said his brother. I said my brother too. Yoshi said his half brother. So did Garrett and Greg. And Alex Carter, who also said his mom. Then I talked about how tension is a lot like how a wired 360 controller and can pull apart and become disconnected if the line gets too tense. But that it requires both people to extend the rope and try to reconnect. It's hard. But it's worth it.
Vince said God's line of connection is the same, but that God already has extended the rope to us. We just have to make that connection.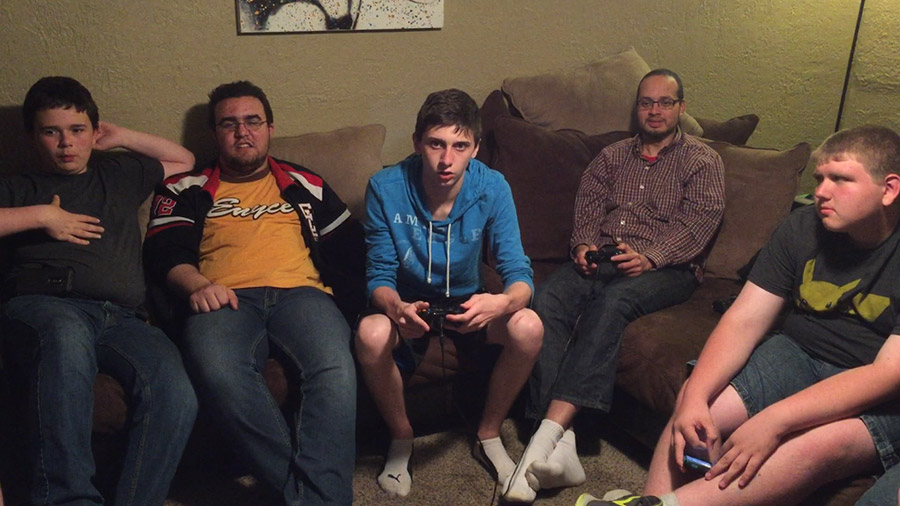 Do you ever feel disconnected when we read a Bible verse?
Greg said it made him sleepy. And I explained that that's part of the disconnection. And that by being here in GameCell, there's a bit of that connection too. So I extended my hope that more of our group would make a deeper connection to God.
We joined hands again and Garrett prayed for better and restored connections.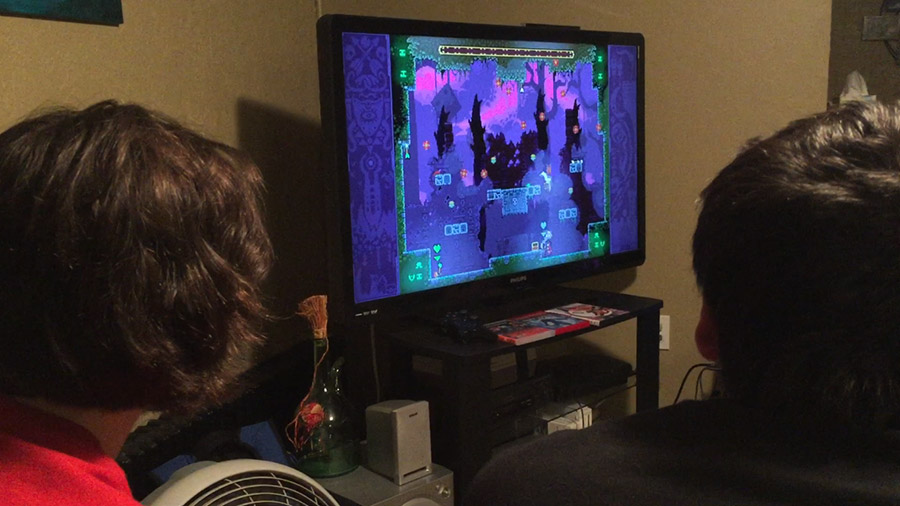 Game Time. 
We picked from these 'Healthy Relational Tension' Games.
Towerfall Dark World
Bang Bang Ban
Chariot
Friendship Club
Super Motherload
Lazr
Yoshi got first pick and he chose Towerfall Dark World for its brand new 4-player co-op fun. Our crew eventually figured out how to keep each other alive. Then I caught some footage fo them playing!
Towerfall Dark World is an A+ game for 4-player co-op.
Josh went next and he chose BANG BANG BANG.
BANG BANG BANG is an A- game for 4-player versus. 
Then Vince picked Chariot. He played with Tyler and the two of them learned over a short amount of time how this game was literally about being connected to somebody else through a line.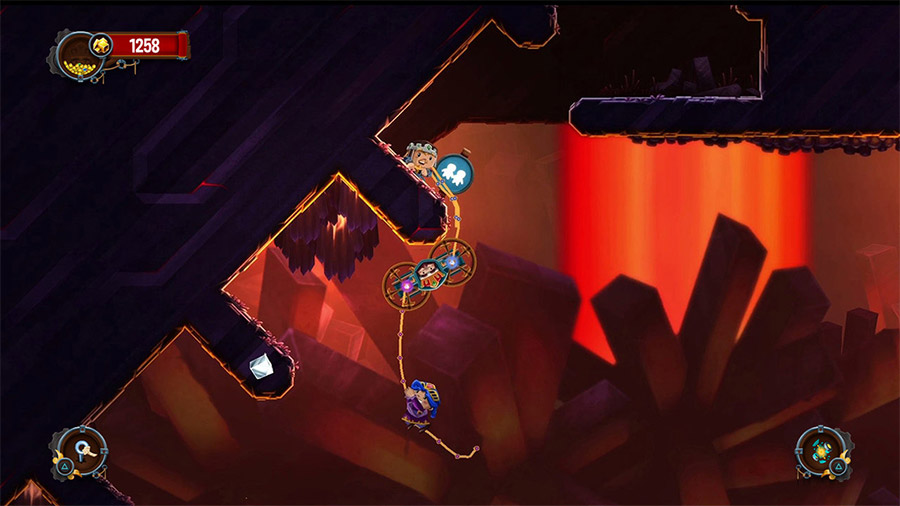 Chariot is A+ 2-player co-op that's B+ to watch. 
Then Seth Seitz showed up for the first time! We gave him a Jesus For The Win and told him he got to pick what we played next. He picked Towefall Dark World for 4-player versus. We didn't mind because we barely scratched the surface of the new content playing the co-op earlier. Seth did great and was cleaning the map with the other players by his third round. Then with just a few min left, we had time for a couple rounds of Friendship Club (an A+ 4-player versus game)
Then our crew picked some games based on some monetary generosity from our baby brother gamecell group, Intertain. Our crew picked:
Titan Souls
Turbo Micro
Skyhook
I Am Bread
It was a fantastic night as always.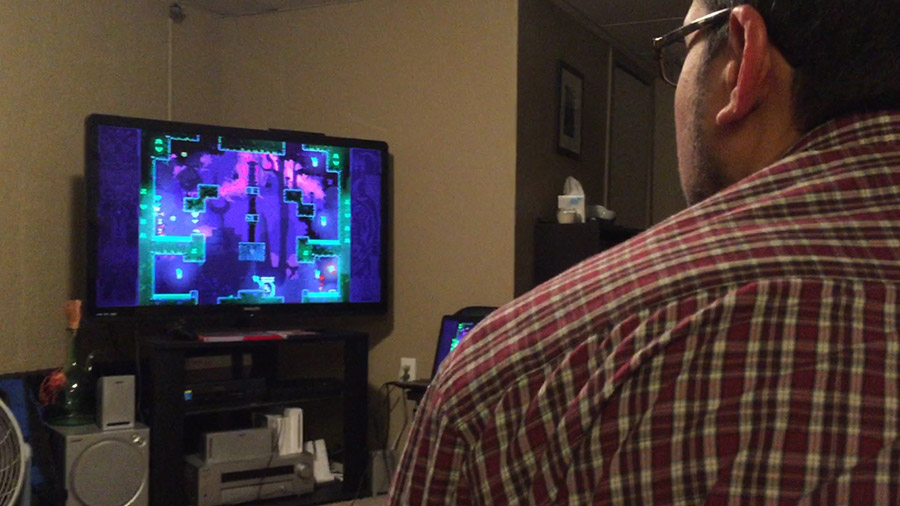 Stay tuned for next time when our crew gets to crack these games open as we explore how God's power tends to look like weakness!
This essay was originally posted on the author's blog, and has been re-posted with the author's permission.