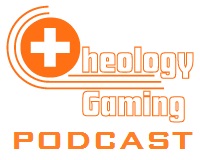 Zach, Josh, Joe, Patrick Gann, and Alex (Zach's brother) talk much of Mega Man 2, game mechanics, the concept of "cheap", difficulty and challenge, and the theological import of it all -namely, the idea that maybe life is constructed with particular rules. A rather stirring discussion, in any event!
Much talk of roguelikes as well and other similar games related to the discussion. It's hard for me to list all the references here, so just listen to it; it's only an hour long.
Please take our survey and tell us what you think!