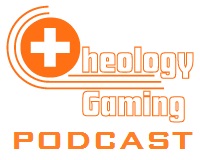 You've read a review before, right? Ever hear of a game being "addicting"? Well, that isn't ACTUALLY what they mean. Video games compel you to play them, and this compulsion makes them the perfect haven for addiction. So how can Christians respond to game addiction accordingly?
Other than the obvious talk about game addiction and game compulsion, we talk about Metro: Last Light, Chronicles of Riddick, Vindictus, Final Fantasy XIV, eSports, League of Legends, Defense of the Ancients, DoTA, Life Cereal, Metroid Other M, Extra Credits, South Korean politics, Pokemon, and whether or not we ourselves are prone to addiction as well!
Please take our survey and tell us what you think!