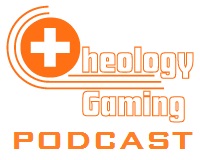 What does it take to make a video game, not to mention an MMORPG, with a completely volunteer-run team and next-to-no resources?
You don't start on a project like this thinking it's going to be quick and easy. You know it's going to take a long time, so you're ready for it. And even when it turns out to be harder than you thought and take longer than you wanted, you knew it wasn't going to be easy when you started, so you just pray and work through the rough spots. There were times when I wanted to quit. But God didn't give me permission to quit. You have to be more dedicated to God than you are to your own emotions and desires. It's hard. I won't say it's easy because it isn't. But it is what God has called me to do, so I keep doing it.
Ask Laurene Wells, CEO and Game Director at Heaven's Blessings Tiny Zoo, a Christian game developer who has worked tirelessly to create her game based in the 2nd century AD. This podcast contains a rather exhaustive discussion of Mrs. Wells' past and her ten year devotion to the project through hardships, engine changes, and possibly trolls who wanted to kill Jesus in the game (a feature which is not going to make it into the final product, they tell me!). Development continues even now as Visions reaches alpha for the third time!
Please take our survey and tell us what you think!