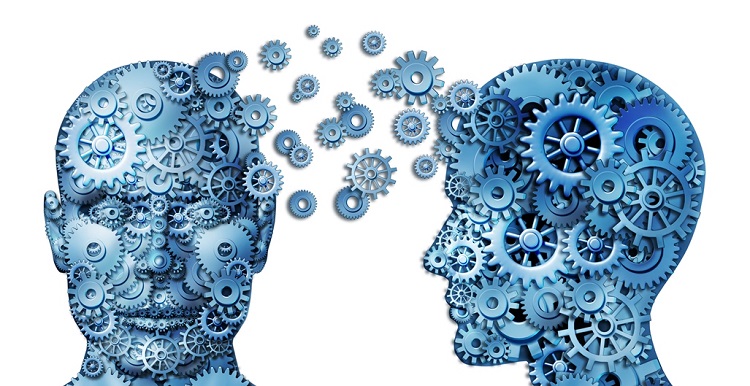 A question has been wracking my brain for quite some time: why does it seem like American Christianity, specifically the American kind, seems so resistant to the idea of "knowledge"? I suppose would could say that it comes down to the fundamental tenets of Biblical interpretation not exactly being applied in this particular case. Here, let's show one example of this via 1 Corinthians 8. Tell me if you haven't heard this one before"
8 Now concerning things sacrificed to idols, we know that we all have knowledge. Knowledge [a]makes arrogant, but love edifies.
From the New American Standard Bible, it appears more formal, but I imagine you heard of being "puffed up" with knowledge at one time or another. While I can't argue for the veracity of one rendering of the Greek phrase over the other (I'm pretty lacking in my ancient languages, all told), I can say that many of us in evangelical churches heard this verse…a lot…especially in arguing about one point of doctrine, theology, or another. When a single verse becomes a maxim, without context, it can lead to many troubles in finding the real truth.
The context of this verse concerns things sacrificed to idols. It says this, write in the verse! Paul goes on to describes the different kinds of knowledge that a Christian can demonstrate in this case. Think of it like this: knowledge that food sacrificed to idols has no bearing on Christians can also demonstrate an ignorance towards those who find meat sacrificed before idols as a stumbling block. The knowledge itself, theological study of a sort, isn't the problem here; the problem is a lack of love appended to that knowledge. To consider 1 Corinthians 8:1 "anti-intellectual" misses the entire context of the message here (let alone making 1 Corinthians 13:2 a bit silly by contrast).
That should be the long and short of the matter – but wait, there's more! Just for example, in Proverbs 1 we read this:
To know wisdom and instruction,
To discern the sayings of understanding,
3 To receive instruction in wise behavior,
Righteousness, justice and equity;
4 To give prudence to the [a]naive,
To the youth knowledge and discretion,
5 A wise man will hear and increase in learning,
And a man of understanding will acquire wise counsel,
6 To understand a proverb and a figure,
The words of the wise and their riddles.

7 The fear of the Lord is the beginning of knowledge;
Fools despise wisdom and instruction.
We should also assume, as a matter of course, that Paul (the obvious author of both Corinthian epistles) demonstrates familiarity with Proverbs as a part of the Hebrew Bible canon. See, too, verse 22:
"How long, O [g]naive ones, will you love [h]being simple-minded?
And scoffers delight themselves in scoffing
And fools hate knowledge?
The wisdom tradition of Israel's religious beliefs would not suddenly become unknown in the first century in which Paul writes. Nor would the way that Jesus complements a scribe for giving a good answer to his questions – specifically, in Mark 12, Jesus tells him: "You are not far from the kingdom of God" because he answers intelligently. Knowledge without love puffs up, sure, but most any characteristic or virtue without love misses something, doesn't it?
Heck, even Peter gets in on it in 2 Peter:
5 Now for this very reason also, applying all diligence, in your faith supply moral [g]excellence, and in your moral excellence, knowledge, 6 and in your knowledge, self-control, and in your self-control, perseverance, and in your perseverance, godliness, 7 and in your godliness, brotherly kindness, and in your brotherly kindness, love. 8 For if these qualities are yours and are increasing, they render you neither useless nor unfruitful in the true knowledge of our Lord Jesus Christ. 9 For he who lacks these qualities is blind or short-sighted, having forgotten his purification from his former sins.
To the modern eye, this appears like a progression – that we somehow get over knowledge, and that it becomes "lower" as we become more Christ-like. Surprisingly, even to me, that is actually false. Like today, the purveyors of the Gospel adopted cultural expressions to tailor the message to their audience, and the "sorties" are one way to go about it. Sorties linked together virtues or vices in a series . An ancient writer, as I think we can assume of both Paul and Peter, does not really list these virtues or vices in any particular order, and the audience to which it was written wouldn't see it that way, either. Rather, all of these virtues (including knowledge) should be increasing as we become more Christian (1:8). Paul employs the sortie in Romans 5, in almost the exact same way:
3 And not only this, but [c]we also exult in our tribulations, knowing that tribulation brings about perseverance; 4 and perseverance, proven character; and proven character, hope; 5 and hope does not disappoint, because the love of God has been poured out within our hearts through the Holy Spirit who was given to us.
Thus, I think we can say rather definitively that knowledge is important to the Christian faith. Without it, how do we know what is right or wrong? What does God want us to do? How can we be more effective Christians? What are the true beliefs to which we adhere? Without knowledge, a strong intellectual basis for learning and increasing in righteousness, how could the Church possibly become effective in its outreach? And, further, if the Church does not seek new knowledge and understanding of its surrounding culture, how can it possibly pose itself as a cultural force?
I guess this one frustrates me in particular, because video games always end up as a blind spot on the knowledge base of evangelical Christianity. It frustrates me enough that I think we need a second part to this…