Just watching that commercial, you should understand that I do not agree with it. The old God and the Oldsmobile idea existed as early as Marcion, as well as the rejection of the "tribal God" contained in the Old Testament/Hebrew Bible; this isn't anything new. But it is the way in which he convey a subtle heresy that should strike you. See the vagaries; see the appeals to emotion. See the lack of conviction that the Bible may, at some points, diverge with common knowledge, the modern social idea of "progress", and whatever else you may want to call it. Bell clouds Christianity with obfuscation, the illusion of depth, and MYSTERY. This is not exactly what Christ taught, I'm pretty sure!
I would call it a dilution of the message, surely. If you want to advertise and you want people to engage in Bell's particular way, then you "meet people where they are" at the expense of the content. Then you remove the so-called "outmoded" ways of thought. You need to do this to create a presentational "collage" to which people can relate. Not arguments, not words, just feelings. That's my problem with Rob Bell – Christianity isn't an advertisement or a marketing scheme, but a way of life that requires hard work and sustenance to maintain. Blow and Bell both give us the same thing, and arrive at "meaning" through different avenues, but ultimately give us a world of complications – meaning we must do away with the straightforward proclamations of the past. I suppose one offends and the other appeals, but they both end in the same place.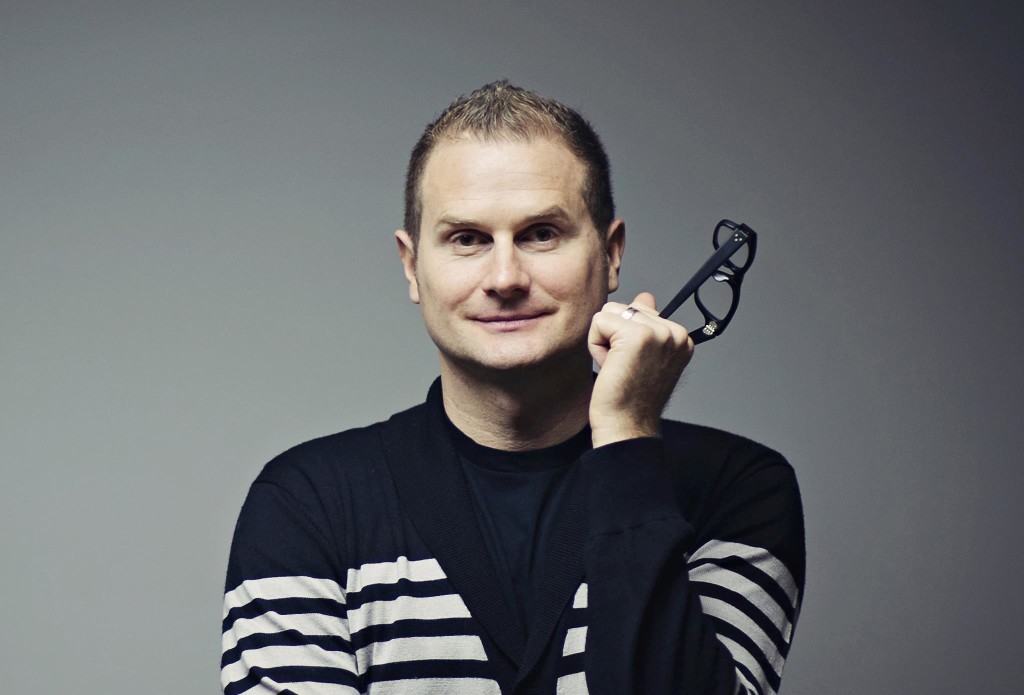 He cannot go for the deeper questions because it will offend people's sensibilities; he can only play on the surface because he cannot engage them in any real way – even if he does, he has to qualify or obscure what he really means. The groundwork just isn't there any more for people to accept the message. You can see this every where and anywhere that culture responds more to feelings (popularity, sadness, pity) then they do rigorous thought – or, to not offend all you postmodernists, faith. I imagine you need to take people out of that mode of thought before they can accept the Gospel without deception or underhanded tactics. Christianity transforms into a expression of personal flaws and failures, and not of the saving, redemptive, and irruptive power of Jesus Christ. It exchanges God for "Me", and that never works out.
Then again, Christianity is not about reason and rationality, but it is about knowing (if not in an intellectual sense) what you believe. I mean, we do have a Bible, do we not? And it is a written text full of information? Whether or a not a person is literate/illiterate, they can accept the Gospel because they KNOW it, in some sense. But that knowledge doesn't rest on Enlightenment notions of reason nor physical emotions or feelings. Faith is something different entirely. It isn't of this world, nor should it be treated as such.
When Jesus (who is much more interesting than a simple "I am love" paradigm) and Christianity gets dumbed down, we all suffer as a result. We accept the methodology of the world, rather than making Christianity a distinct message separate from the world. If we believe the Holy Spirit allows us to communicate regardless of people's position, education, and status in life (see: every missionary in the Bible ever), then we necessarily lack faith in our own convictions about God.
To do a little exegesis of Colossians 4:
2 Devote yourselves to prayer, keeping alert in it with an attitude of thanksgiving; 3 praying at the same time for us as well, that God will open up to us a door for the word, so that we may speak forth the mystery of Christ, for which I have also been imprisoned; 4 that I may make it clear in the way I ought to speak.
Only God allows us to open the door to the hearts of men and women. All we can do is speak clearly, plainly, firmly, and without accommodation what we understand about God – whether or not that offends the world.
Rob Bell appeals to the modern sensibility to accept emotions and feelings as the basis by which to accept these. He gets people to engaged by appealing to their cultural sensibilities and common modern social mores, rather than giving them a trans-formative message. You know the refrain "just the way you are" and all that; doesn't matter what you do or say because, hey, repentance doesn't involve any change on my part, since I'm perfect the way I am. It is a false epiphany, and the ultimate display of narcissism. So to take it like this: Rob Bell doesn't like the tribal God of the Old Testament. Or, at least, that people don't like it. So it is better to de-emphasize it than to make it clear and plain what Christianity constitutes. That, to me, appears deceptive and empty. Advertising promises happiness and joy, and Bell promises you that much. A therapeutic God can only do so much for a broken sinner. We need the mind of Christ to respond and stand firm on our faith. Although Paul says this in 1 Corinthians 2:
And so it was with me, brothers and sisters. When I came to you, I did not come with eloquence or human wisdomas I proclaimed to you the testimony about God. 2 For resolved to know nothing while I was with you except Jesus Christ and him crucified. 3 I came to you in weakness with great fear and trembling. 4 My message and my preaching were not with wise and persuasive words, but with a demonstration of the Spirit's power, 5 so that your faith might not rest on human wisdom, but on God's power.
And we could see this as an appeal to "speaking to your audience" or "dumbing it down", we see later that we do not speak a wisdom of audience, culture, creed, or position; anyone can accept it from anywhere, for the message remains timeless and relevant to every age and every generation – if only God will allow them to hear it.
6 We do, however, speak a message of wisdom among the mature, but not the wisdom of this age or of the rulers of this age, who are coming to nothing. 7 No, we declare God's wisdom, a mystery that has been hidden and that God destined for our glory before time began. 8 None of the rulers of this age understood it, for if they had, they would not have crucified the Lord of glory. 9 However, as it is written:

"What no eye has seen,
what no ear has heard,
and what no human mind has conceived"—
the things God has prepared for those who love him—

10 these are the things God has revealed to us by his Spirit.

The Spirit searches all things, even the deep things of God. 11 For who knows a person's thoughts except their own spirit within them? In the same way no one knows the thoughts of God except the Spirit of God. 12 What we have received is not the spirit of the world, but the Spirit who is from God, so that we may understand what God has freely given us. 13 This is what we speak, not in words taught us by human wisdom but in words taught by the Spirit, explaining spiritual realities with Spirit-taught words. 14 The person without the Spirit does not accept the things that come from the Spirit of God but considers them foolishness, and cannot understand them because they are discerned only through the Spirit. 15 The person with the Spirit makes judgments about all things, but such a person is not subject to merely human judgments, 16 for,

"Who has known the mind of the Lord
so as to instruct him?"


But we have the mind of Christ.
TL;DR – I guess I don't like intentional obfuscation (that word again!). Give me a clear message, like the Gospel, any day, and don't try to disguise it; it'll be much more honest in the long run.