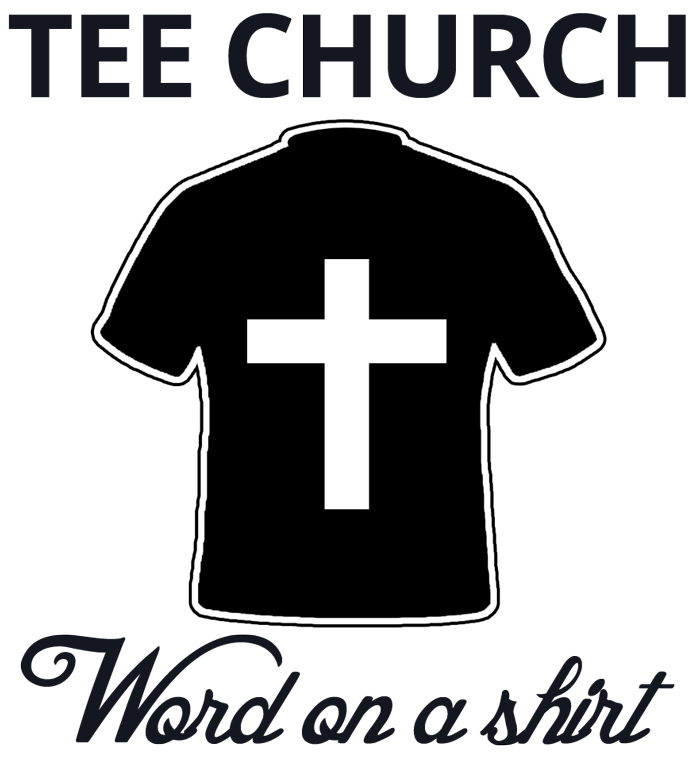 Since I usually tell you fine folks about stuff first, let me tell you about my new business venture: TeeChurch.
You shall love the Lord your God with all your heart and with all your soul and with all your might. These words, which I am commanding you today, shall be on your heart. You shall teach them diligently to your sons and shall talk of them when you sit in your house and when you walk by the way and when you lie down and when you rise up. You shall bind them as a sign on your hand and they shall be as frontals on your forehead. You shall write them on the doorposts of your house and on your gates.

Deuteronomy 6:4-9
Nobody said this didn't apply to a shirt.
You've seen shirts with Christian themes before. We love them too, but there's only so many ways you can put the Cross on a tee shirt. Christians interact with culture every day, so what better way to show off your religion than through personal branding!? Ok, I kid.
Still, there's a dearth of certain subjects on said Christian tee shirts. How much apparel exists with Old Testament stories on it? Which ones have the guts to have a little fun with it? A joyful heart is good medicine, but a broken spirit dries up the bones, and Christians shouldn't want brittle bones (also: drink more milk).
In that spirit, and to get more people to read the book them peoples call the Bible, TeeChurch emerged. Witty, engaging, and slightly confusing for someone looking at your shirt without prior context, we hope these striking designs elicit conversation. And, maybe, make you laugh a little with our enormous wit (not at all being arrogant about this).
I do hope you enjoy the shirts. So here's the lowdown:
Go to www.teechurch.com for the actual store. To follow us, check out our Facebook Page or Twitter account (Tee Church People). Please share, retweet, whatever!