Why Do You Play Video Games? That's what Theology Gaming wishes to meditate upon this week. Do you know? Well, let's at least talk about it.
———————————————————————————————————————————————————————————————————————–
I graduated three spots from dead last in my high school. Many supposed that I had a learning disability. But I believe it was because I loved learning too much. That is, I loved optimal learning environments to the detriment of less than optimal ones. And the best classroom of them all? Nintendo 64.
On the N64, lessons were entirely hands-on. There was a direct line between me and Mario. I had total audio/visual input every step of the way. I received constant positive/negative feedback (but never too negative) as I tried new things. How do you perform a triple jump into a wall-jump that resolves in a butt-stomp directly on a Power Star in Super Mario 64? Easy: each star taught me something new. A couple dozen stars in, I was getting straight A's.
And yes, I began to do absolutely horrible in real school. But there was one class where I got A+s: Graphic Arts II. Why? It didn't complement my D in Graphic Arts I at all! So it wasn't the subject. What did my Graphic Arts II teacher do that was like video games?
He cared about me, put tools in my hands and taught me how to use them.
In my early 20s, I felt like God told me to put games on the back-burner as I drew closer to Him. It worked. But after an intensive season of training in Church Planting and Leadership School, it wasn't too long before I started to go stir crazy.
Yes, I was doing ministry – that takes up a lot of time. But I wasn't doing intensive training of any kind. Saturdays became a snare to me: days full of  fighting the temptation to acquire a game system and some games full of things to learn.
Some times I gave into the desire. Other times, I sat it out, wallowing like an addict. It should come as no surprise that I developed a very negative perspective of video games. I thought they proved a completely unhealthy temptation for me. Whenever I was excessively bored, I would run to them. On one such binge, I grabbed an Xbox 360 on craigslist for a great price and picked up some of the role-playing games I was desperately trying to avoid. The one that really stuck out, though, was Fallout 3.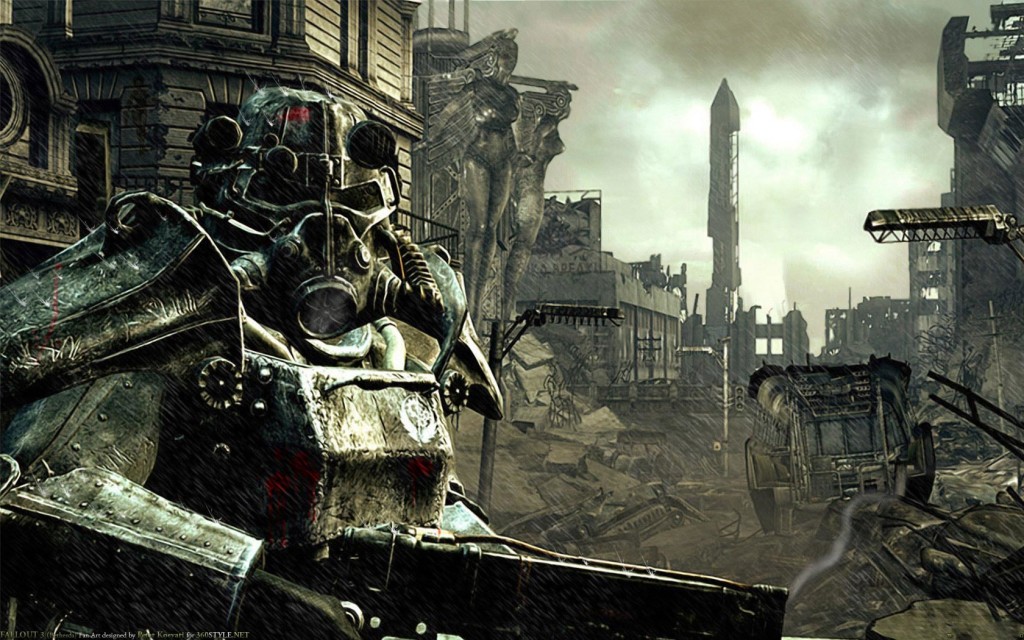 By now, exploring a virtual world was second nature to me. But my biggest pull was discovering new worlds with high learning curves. And since I never played a game quite like Fallout 3 before, I sunk deep into it. I had to learn how to survive in the Capital Wasteland (a post-appocalypctic Washington DC). This meant that I developed my skills to help people effectively and find medicine, food,  money (bottlecaps). Of course, I also took down hostiles with whatever weapons I could find (or make) using a unique pseudo-turn-based combat system called VATS. Plus, there were plenty of things in the world to discover and learn. Even after exploring the world for weeks, I found more stuff to learn, whether about the game's lore, its world, or its mechanics. I discovered something that again triggered my "learning endorphins."
Yes, I was hooked again. But I wondered: Was I addicted to learning and if so, was this a bad thing?
Woodland Hills Pastor Greg Boyd told a story about how his dad had to take him aside and tell him not to bring a pile of books on his honeymoon. Thirty years later, he needs constant reminders not to bring books to family activities. He absolutely loves to read incessantly – an enviable trait, but also a possible detriment if it goes too far. I've gone through similar phases, but I use different media  for learning;  it's not just videogames.
I also love podcasts. My commute takes about 40-50 minutes. In that time, learning something via audio is absolutely ideal. And truthfully, I realize the same joy of learning from a podcast about video games or a sermon podcast. There's story. There's mechanics on which to reflect, often familiar ones that come from a different perspective than my own – always a good thing! There's details that I didn't know. And if it's good, I get all of those in one.
So there's a lot of reasons why I might play games, but that element of learning is really my great motivation. I'm becoming convinced that when I open up a game in my current favorite genre, experimental indie games, I know that I'm learning something new. That captures my heart in a new and exciting way. Maybe I am addicted. But maybe addiction to learning isn't a bad thing as long as Jesus is at the forefront.
Anything that comes before Jesus is an idol. And at times, videogames have undeniably been an idol in my life.
The key is remaining pliable before the Lord and listening to what he has to say. Essentially this boils down to learning to love the Scriptures and seeking to obey them. I can't speak for anybody else. But when I go full game-learning and no Bible-learning, my spirit wanes and depression isn't too far behind. So for me to keep my heart in the right place, I figure maybe this verse applies to gaming as much as it does food and clothing:
Seek the Kingdom of God above all else, and live righteously, and he will give you everything you need.

– Matthew 6:33
Benediction
May you find that videogames teach you something And may God bless you with a life-long love of learning that goes beyond your current curiosity, plumbing deeper into the richness of his Kingdom. May God bless you with a love of learning that pushes outside of your limits and takes you down paths that carve discipline, making you a holistic and full-hearted gamer. Amen.